Home Trucks Tractors Tanners Trailors Contact Us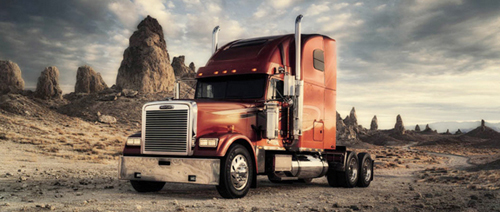 Welcome to JBC Trucks Ltd. Like a lot of used truck dealers, we have a wide range of inventory, which contains a large volume of International, Ford, Freightliner, and Kenworth trucks. The difference you'll find at Universal Truck Sales though, is that no one is competing for your business. The only salesmen that you will ever deal with are Derm and Lee, and you will get the same satisfaction from both of them. We give you our word. There are no commissions made from the sales of our trucks. Whether you are buying retail or wholesale we are interested in giving you the best value and maintaining a strong relationship with you.
We can offer you knowledgeable advice and detailed information about your truck, we can assist you with the application for financing* and support you through the approval process, and we can put you in touch with professional trustworthy mechanics that have personal experience with your vehicle and will be able to facilitate in the ongoing care of your used truck.
We can also provide you with assistance on licencing your vehicle. For more licencing information from the Ministry of Transportation please click here
We are not going anywhere. We are here for our customers and committed to making your used truck purchase a pleasant and convenient experience. Come to JBC Trucks Ltd. when you're ready to be treated fairly and just tell us what we can do for you!